ABOUT USDONGGUAN CHENGCHUANG INDUSTRIAL LIMITED is situated in largest production base of manufacturing base products in China, the third largest city in Guangdong province, donggaung city which enjoys very convenient transportation. it's about 1 to 2 hours drive by truck from Jinrui to the container terminals of ports of Huangpu of Guangzhou, Yantian, Sekou & Chiwan of Shenzhen.
The company has first-class production equipment, CNC Machining Machines, CNC Turning Machines, Milling machines legislation as the main horizontal productivity; drilling, tapping machines, carving machine, rubbing spent auxiliary machine for CNC Machining Service. Design of a rich, sophisticated products of the engineers, technicians and skilled workers. Employees are well-trained, mastering Shaft accessories to the production technology and equipment operating skills. Completely possible for the customer to map sample manufacturing, from production to various surface treatments, such as technology, and give customers the confidence of a 100% guarantee. So far the company has a group of young, energetic.
Our factory has advanced CNC machining equipment and many auxiliary machining equipment. Major equipment: more than 20 of CNC Machining machins, Taiwan over 20 CNC automatic lathes, more than auxiliary machining equipment, and are equipped with imported projector, in accordance with customer drawings, prototype manufacturing precision machining, and to maintain the quality of Consisten.

Factories specialized in business activities and customer service staff, who can help customers design and development shaft accessories and timely products to help customers deal with the quality issues. 

According to the actual operation of the factory, establishment of a sound grasp of the enterprise management system. The existing quality management system ISO-9001: 2000 international standards, help us to constantly improve management, continued to improve the quality, consistency for customers with the products. 
Customer demand, is the crux of our efforts.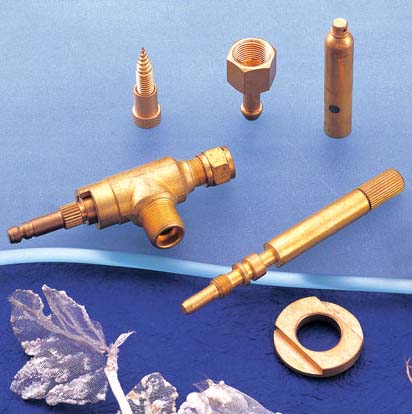 CNC Turning  OF CHENGCHUANG
CNC MACHINING: CNC Turning, CNC Milling
METAL STAMPING PARTS: mold design, mold manufacturing, metal stmaping machining.
SPRING: spring manufacturing