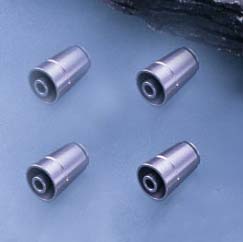 Create new fishing gear to reduce bycatch.Our CNC Machining services can for you do well. We are China machining parts, metal stamping parts, turning parts, cnc parts, Springs,coldforming parts, machining parts, screw machine parts, casting parts, forging parts supplier, We can produce machined parts according to your requirements. high quality, low price, low cost OEM fishing gear parts
machining parts: Hydraulic, valve, flange, automobile, shaft, bearing housing Bar, plate,welded part, marine part, winch part, sheet metal Equipment: Common lathe,CNC Machine,Milling,Turning,Stamping Machine,Spring Machine
Metal Process: CNC turning, milling, drilling, planning, grinding, welding. Surface Treat: Zn (Cr3 RoHS free or Cr6 ) plated, Cr /Ni plated, hot-dip galvanizing, paint,anodize, powder coating, brush, Polish Technical: Dedicated mechanical designer, experienced worker 3D design service inclusive of modeling, analysis and detailed drawing at normal cost
Quality: ISO 9001: 2008 
Control strictly and follow specification 
Move fast to meet your urgent need caused by accident. 
Packing: Wooden case, hardboard, steel pallet, according to custom's requirements
If you want to know more about FISHING GEAR PARTS in China, Please contact us.
…………………………………………………….
Rod


The inserted pole is a separate fishing rod in the hand pole. It is called the "follow up" fishing rod according to the Chinese pronunciation of Japanese characters. When the rod is used, it needs to be lifted from top to bottom to get a complete fishing rod.
The pole cutter reduces the space of the telescopic (jointing) fishing rod because of the split body, so the rod body can be made to be fine and not to reduce the strength. It is the variety of the competitive fishing enthusiast.
It is more suitable for fishing with 0.5 kilograms of crucian carp. Hard and flexible tunability, not only for the fishing people to add the pleasure and pleasure of the fish, but also not easy to cut line, in the game can be used for fishing less than 50 grams of small crucian carp; because of light self weight, can save energy, easy to keep good competition in a long time game. At present, the pin rods for sale in the market are mainly 3.6 meters long. Most of the tonal bars are hard and super hard.