Control the quality for cnc machining parts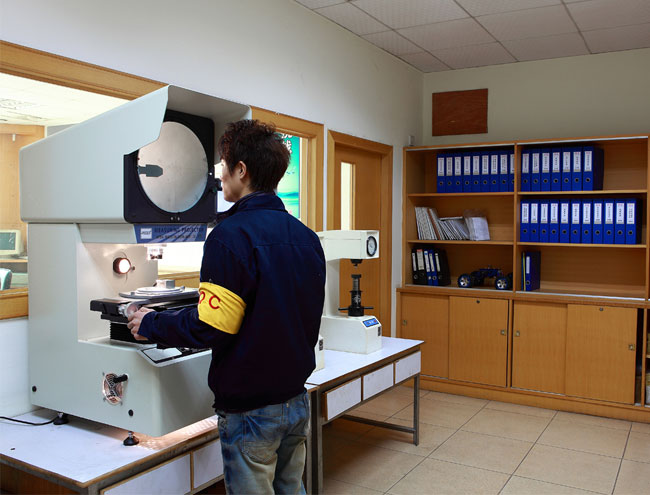 Quality is the pass for product to market No enterprise can exist without excellent quality. The Quality Assurance department has formed 6 quality management teams including IQC, IPQC, TQC,FQC, OQC, QE Through all types of inspections and tests, product quality is controlled on a step by step basis to ensure the product quality can meet the requirements of customers. Upon receipt of customer's complaints, the Quality Assurance department will immediately handle, and trace the issues and take corrective actions, until the customers are satisfied.
An ISO 9001 manufacturer, producer in China specializing in the global supply of Good, high quality, low price, low cost OEM Metal parts, steel parts, precision metal parts, such as CNC Turning CNC machining,CNC Milling machining, Metal stamping parts, springs machining,mold Manufacturing,mould design, turned parts, cold forming parts, CNC precision parts, Casting parts, forging parts and other CNC machining parts,RC Car Parts,Fishing gear parts,turning lathe ,metal parts,Precision Machining,replacement parts,universal parts,cnc manufacturing,cnc milling,cnc turning and so on.